Woodbridge Workers' Compensation Lawyers
Protecting Your Rights After a Workplace Accident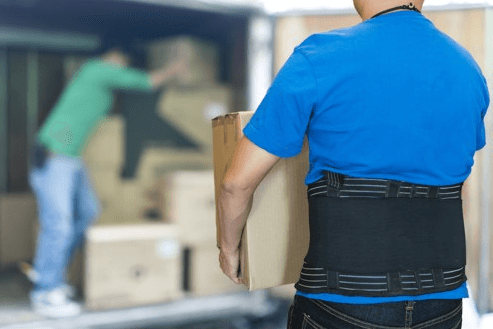 If you are injured on the job in New Jersey, you are entitled to workers' compensation benefits regardless of who was at fault. However, workers' compensation benefits are limited and do not pay you for everything you have lost, including pain and suffering. If your injury was caused by the negligence of what is known as a "third party," you may be entitled to seek additional compensation with the help of our legal team. At Palmisano & Goodman, P.A., our Woodbridge workers' compensation lawyers represent workers who are injured on the job.
---
Seriously injured while at work? Let us help. Call our Woodbridge workers' compensation attorneys today to discuss your case in a free consultation.
---
What Is a Third-Party Claim?
In exchange for providing workers' compensation benefits, employers in New Jersey are generally protected from employee lawsuits for injuries that occur on the job, except in cases of extreme negligence. However, third parties are not protected from personal injury claims, which our team can help you file.
Third parties may include anyone who does not work for your employer, including:
Manufacturers of unsafe equipment
Other drivers in car accidents
Subcontractors and vendors
Property owners
Experienced Woodbridge Work Injury Attorney
If your injuries were caused by the negligence of a third party, our lawyers may be able to file a personal injury lawsuit against the third party. Doing so would allow us to seek compensation for damages not covered by workers' compensation. This is very important in cases where your injuries were severe and where you are not able to return to work due to the severity of the accident.
A few examples of compensation we may be able to recover in a third party claim include:
Pain and suffering
Loss of enjoyment of life
Emotional trauma
Full wage replacement
Woodbridge Work Injury FAQ:
We Are Here to Help
Our law firm has a proven record in personal injury and wrongful death claims. For a free consultation with the experienced Woodbridge workers' compensation attorneys, call our office at (732) 709-4400.
Suggested Reading:

Wrongful death $10 Million

Pedestrian Struck by Vehicle $1.1 Million

Motor Vehicle Accident $4.5 Million

Car Accident $9.3 Million

Car Accident $3.8 Million
What Clients Are Saying
Read Our Reviews
I was extremely happy with the outcome.

"Thanks to everyone for their hard work! I would definitely recommend them to anyone that would need an attorney to represent them."

-Vivian X.

Truly amazing & knowledgeable.

"Thank you so much to the team at Palmisano & Goodman, it has been a pleasure."

-Kiannette M.

He kept his word & guided me throughout my entire case.

"From the first day I stepped into Gregory Goodman's office I felt completely comfortable with him."

-Sam R.

Your firm truly earned and deserved the Super Lawyers title.

"

Very courteous, kind, professional & punctual with time and actions.

"

-Mark(us). H
Every Consultation Is Free & Confidential
Contact Us Today