Woodbridge Workers' Compensation Lawyers
Protecting Your Rights After a Workplace Accident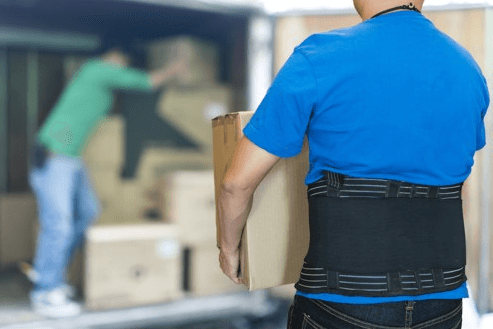 If you are injured on the job in New Jersey, you are entitled to workers' compensation benefits regardless of who was at fault. However, workers' compensation benefits are limited and do not pay you for everything you have lost, including pain and suffering. If your injury was caused by the negligence of what is known as a "third party," you may be entitled to seek additional compensation with the help of our legal team. At Palmisano & Goodman, P.A., our Woodbridge workers' compensation lawyers represent workers who are injured on the job.
---
Seriously injured while at work? Let us help. Call our Woodbridge workers' compensation attorneys today to discuss your case in a free consultation.
---
What Is a Third-Party Claim?
A third-party claim is a legal action filed by an injured worker against a person or entity other than their employer, who may have been responsible for causing the workplace injury. This claim is typically a personal injury lawsuit seeking compensation for damages such as medical expenses, lost wages, pain and suffering, and other losses resulting from the injury.
In exchange for providing workers' compensation benefits, employers in New Jersey are generally protected from employee lawsuits for injuries that occur on the job, except in cases of extreme negligence. However, third parties are not protected from personal injury claims, which our team can help you file.
Third parties may include anyone who does not work for your employer, including:
Manufacturers and Distributors: Companies that design, manufacture, or distribute defective equipment, machinery, or products used in the workplace. If a defect in these items causes injury, the injured worker may file a claim against the responsible party.
Contractors and Subcontractors: Contractors and subcontractors who are responsible for construction, maintenance, or repair work at a job site. If their negligence or unsafe practices lead to an injury, they may be held liable.
Property Owners or Occupiers: Owners or occupants of properties where the injury occurs, such as landlords, property management companies, or businesses leasing space. If hazardous conditions on the property cause the injury, the injured worker may have a premises liability claim.
Drivers in Motor Vehicle Accidents: Third parties who cause motor vehicle accidents while an employee is on the job. If another driver's negligence leads to a workplace-related car accident, the injured worker may file a claim against the at-fault driver.
Engineers and Architects: Professionals involved in the design and planning of a workplace. If design flaws or errors in construction plans lead to injuries, these professionals may be held responsible.
Maintenance and Repair Contractors: Companies or individuals responsible for maintaining and repairing equipment, machinery, or facilities in the workplace. If inadequate maintenance leads to an injury, they may be liable.
Service Providers: Companies or service providers responsible for specific services on the job site, such as cleaning, pest control, or equipment servicing. Negligence or unsafe practices by these service providers could lead to injuries.
Non-Employees on the Premises: Non-employees, such as visitors, customers, or vendors, whose actions or negligence contribute to workplace accidents. In some cases, their actions may make them liable for the injury.
Security Companies: Security companies hired to maintain safety and security on the premises. If they fail to provide adequate security, resulting in an injury, they may be held accountable.
Government Entities: In some cases, government entities responsible for maintaining public infrastructure or roadways might be liable if unsafe conditions on public property lead to a workplace injury.
When Can I Sue My Employer for a Work Injury?
In New Jersey, like in many other states, the workers' compensation system is designed to provide benefits to employees who suffer work-related injuries or illnesses, regardless of fault. This system generally prevents employees from suing their employers for work injuries in most cases. However, there are some limited situations in which you may be able to sue your employer for a work injury.
For example, if you can prove that your employer intentionally caused your injury or engaged in conduct with the explicit intent to harm you, you may have grounds for a lawsuit. This is a high legal standard to meet, and you would need to provide compelling evidence of your employer's intentional wrongdoing.
Additionally, New Jersey law requires most employers to carry workers' compensation insurance. If your employer fails to provide this coverage when they are legally required to do so, you may have the right to file a personal injury lawsuit against them for your work-related injuries.z
Experienced Woodbridge Work Injury Attorney
If your injuries were caused by the negligence of a third party, our lawyers may be able to file a personal injury lawsuit against the third party. Doing so would allow us to seek compensation for damages not covered by workers' compensation. This is very important in cases where your injuries were severe and where you are not able to return to work due to the severity of the accident.
A few examples of compensation we may be able to recover in a third party claim include:
Pain and suffering
Loss of enjoyment of life
Emotional trauma
Full wage replacement
Woodbridge Work Injury FAQ:
We Are Here to Help
Our law firm has a proven record in personal injury and wrongful death claims. For a free consultation with the experienced Woodbridge workers' compensation attorneys, call our office at (732) 709-4400.
Suggested Reading:

Wrongful death $10 Million

Pedestrian Struck by Vehicle $1.1 Million

Motor Vehicle Accident $4.5 Million

Car Accident $9.3 Million

Car Accident $3.8 Million
What Clients Are Saying
Read Our Reviews
I was extremely happy with the outcome.

"Thanks to everyone for their hard work! I would definitely recommend them to anyone that would need an attorney to represent them."

-Vivian X.

Truly amazing & knowledgeable.

"Thank you so much to the team at Palmisano & Goodman, it has been a pleasure."

-Kiannette M.

He kept his word & guided me throughout my entire case.

"From the first day I stepped into Gregory Goodman's office I felt completely comfortable with him."

-Sam R.

Your firm truly earned and deserved the Super Lawyers title.

"

Very courteous, kind, professional & punctual with time and actions.

"

-Mark(us). H
Every Consultation Is Free & Confidential
Contact Us Today