Woodbridge Car Accident Attorney
Representing Accident Victims in New Jersey
At Palmisano & Goodman, P.A., our Woodbridge trial lawyers advise and represent people who have suffered injuries in car accidents of all kinds. The heart of our practice is representing people who have suffered serious or disabling injuries. To get an accurate view of the value of your car accident case, it is important that you work with a legal team who knows what to look for. We know how to review and evaluate the facts necessary to prove liability and damages in motor vehicle accidents of all kinds.
To learn more about how our Woodbridge car accident lawyers can help with your case, contact our office now at (732) 709-4400
Click on any of the topics below to jump to that section on the page:
Recovering Compensation for Car Accident Victims
Our firm has more than 40 years of experience in practice, during which time we have represented cases with injuries ranging from minor broken bones to life-altering injuries. We have collected six-figure settlements and jury verdicts in soft-tissue injury cases that didn't initially seem serious in the immediate aftermath of the crash but worsened to become serious.
We offer representation for a wide range of car accident cases, such as:
We know how to develop the evidence, monitor your physical recovery, and work with experts as necessary to help you get fair compensation for your injuries.
How Much Time Do I Have to File an Injury Claim After an Accident in New Jersey?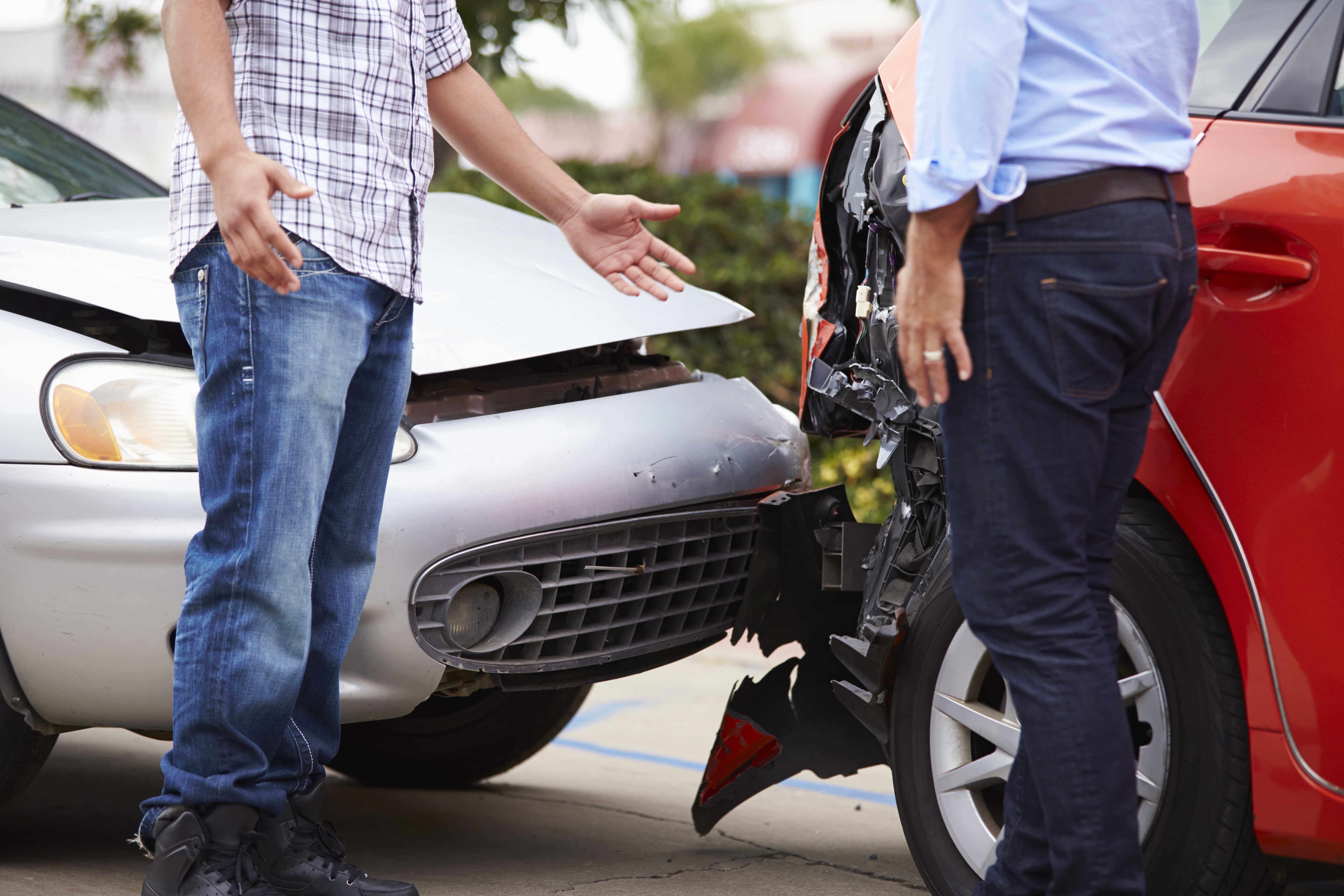 In New Jersey, the statute of limitations for personal injury cases is two years from the day of the injury. Within that time frame, the plaintiff must go to the court and file a lawsuit against the person or entity they believe are responsible for the incident – by failing to do so, they could be giving up their chance to have their case heard. To ensure that your case is filed before the statute of limitations, it's imperative that you contact a trusted car accident attorney from our firm.
Debunking Auto Accident Myths
Car accidents happen all the time, but somehow myths often prevail over fact, despite the ubiquitous nature of these events. No one ever plans for an accident, but they happen all the same, and understanding them better is the first step to being more prepared to deal with the aftermath of being involved in this unfortunate situation.
"I cannot sue for injuries if I am not hurting after the accident"
Many injuries related to car accidents do not develop noticeable symptoms right away. In fact, some can take weeks or even months before symptoms ever arise. As long as the statute of limitations has not run out on your case, you can file a personal injury claim.
It is important to note that, even if you do not feel hurt, you should still see a doctor immediately. Head injuries can be quite serious but are often not accompanied by symptoms after an accident. A doctor can properly examine you and determine an effective path for recovery.
"I can work it out with the other driver"
This strategy begins with good intentions, but is a terrible mistake, especially if there are serious injuries and damages involved. It is often easy to impulsively apologize and admit fault under such circumstances, even if the accident was not your fault. Avoid this mistake and contact an attorney.
"The police will be able to determine who was at fault"
You should always call the police to the scene of an accident, especially if there are significant injuries or damages involved. Having a police report is an important element to have in your case, but you cannot expect them to do assign blame in the accident. That is not their job. Insurance companies, lawyers, and courts will argue and battle over liability.
"My insurance company will take care of it"
Insurance something we are all legally required to have, but your policy might not cover everything and are often not in a rush to pay for what is covered. You should also be wary in your dealings with the at-fault driver's insurance company or attorneys. Their interest is to see that you get paid as little as possible and will do what they can to achieve this goal.
"I do not need a lawyer to file an injury claim"
Minor accidents do not typically require the advice of an attorney, but in cases where there is a dispute regarding who is at fault, the extent of the damages, or enforcing payment, it is best to have a skilled and experienced attorney at your side. Even if you are planning to settle your claim out of court, an attorney can help deal with the at-fault party's insurance company and ensure you are not being taken advantage of.
If you have been injured in a car accident due to someone else's negligence, you will need skilled counsel to help protect your rights. In order to get an accurate view of the value of your personal injury case, it is crucial to work with a legal team who knows what to look for. With more than 40 years of experience in practice, our attorneys have the resources and knowledge to help you obtain fair compensation for your injuries.
Steps to Take Following a Car Accident
Being involved in a car accident, even a simple fender bender, is very stressful. Many people who are involved in a car accident are dazed and confused and don't know what to do next. At our firm, we want you to be informed of what you should do after a crash.
Make sure everyone is safe. After a crash, it is important to check on the safety of everyone involved. Check yourself first for injuries, and ask your passengers if they are okay. You should also call 911 immediately and tell them your precise location. If your vehicle is in the middle of the road or an intersection, you should move it to a safe location, such as the shoulder or a parking lot. This can help prevent another accident. However, if you are injured, or your car is totaled, it is best to stay where you are and wait for emergency medical responders and police to arrive.
Seek medical attention. If you are seriously injured, you should remain still and don't try to get out of your vehicle. Emergency medical personnel will be able to treat your injuries and protect your body from further damage. However, even if you have minor bumps and bruises, or you don't feel injured at all, it is still important to make an appointment to see your doctor as soon as possible. Some injuries, such as whiplash and other soft tissue damage, may not exhibit symptoms for days or even weeks after an accident. By seeing your doctor, you can make sure you don't have any underlying injuries that need treatment. You should also request a copy of your medical records to use in support of your personal injury claim. Your medical records will show the extent and cause of your injuries.

Exchange information with the other driver. You will need to exchange insurance information with the other driver who was involved in the accident. This includes the name of your insurance provider and your policy number. You will need to get this information from the other driver and notify your insurance company right away. The insurance adjuster will begin to investigate the crash and determine how much compensation you are entitled to.

Gather evidence. This is a very important step. After a crash, you should take pictures of all vehicle damage and property damage from different angles to accurately gauge the damage caused by the accident. In addition, you should take pictures of any visible injuries, and request a copy of the police report. You can also talk to witnesses and write down their contact information in case you need to get in touch later on. The insurance company and police will conduct an investigation to determine what happened, but it is helpful to have your own evidence to build your case. If the insurance company disputes your claim, the evidence is essential to protect your right to a settlement. Medical records, as well as a journal of pain and suffering as you recover, can also be used as evidence in court.
Dedicated to Achieving a Positive Outcome
Our Woodbridge, NJ car accident attorneys are committed to correctly identifying and fully documenting the full range of your injuries and losses through strong evidence. We then present that evidence in clear terms to give your claim the greatest possible chance of full compensation. At the same time, we work closely with you and your family to make sure that you have the support you need to help you through the confusion, frustration, and anxiety that can affect anyone after a serious accident.
We have a stellar reputation for taking good care of our clients. If you're having trouble getting a correct diagnosis or straight answers about insurance coverage, we can try to resolve your problem. We are dedicated to standing up for the rights of anyone who was hurt or injured in an accident.
To learn more about how we can help with your case, contact our office now at (732) 709-4400 to make an appointment for a free consultation with a Woodbridge, NJ car accident lawyer.