Woodbridge Slip & Fall Attorneys
Holding Property Owners Accountable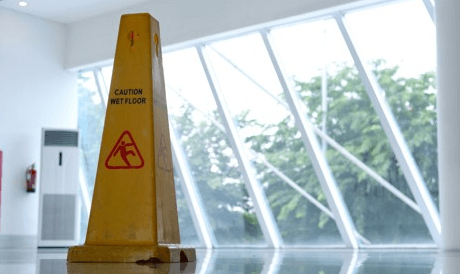 At Palmisano & Goodman, P.A., we know that slipping and tripping accidents cause significant injuries and hardships. We also know that many of these cases occur as a result of property owner negligence or lack of proper maintenance. Our firm welcomes these cases and has had great success over the years in client recoveries. With more than 100+ combined years of experience in practice, we know how to prepare and present premises liability claims to recover maximum compensation.
---
If you have been seriously injured in a slip and fall accident in New Jersey, reach out to our lawyers today to discuss your situation in a free initial consultation.
---
How We Can Help
Property owners are not automatically responsible for all injuries that occur on their premises, however they can he held accountable for unsafe conditions that result in injuries. Our Woodbridge personal injury attorneys have brought successful lawsuits against owners of stores, malls, supermarkets, restaurants, bars, parking lots, apartment buildings, and other commercial properties.
We can pursue your compensation for any slip-and-fall injury, such as:
Slippery floors.
Potholes or raised concrete.
Broken or uneven steps.
Broken handrails.
Insufficient lighting.
Hidden step-ups or step-downs.
Electrical cords or torn carpets.
Free Slip & Fall Claim Evaluation
We work on a contingency fee basis, never requiring you to pay until we are successful in recovering damages, and even offer free case consultations. Our law firm handles slip and fall accidents throughout Woodbridge, Middlesex County, and throughout New Jersey.
On our team, we have skilled and proven Woodbridge premises liability lawyers who are committed to the success of your cases. We promptly investigate every case we take on to preserve evidence of the dangerous condition that led to your serious injury.
Common Injuries Sustained in Slip & Fall Accidents
Slip and fall accidents can result in a wide range of injuries, from relatively minor bruises and sprains to more serious injuries like:
Broken bones
Head injuries such as concussions and traumatic brain injuries (TBIs)
Spinal cord injuries, which can range from herniated discs to more serious spinal cord injuries that can result in partial or complete paralysis
Fractures, particularly in the wrist, hip, and ankle
Soft tissue injuries, including sprains and strains
Depending on the severity of the injury, slip and fall accidents can result in significant medical expenses, lost wages, and long-term disability, making it important to seek the advice of a qualified personal injury attorney if you've been injured in a slip and fall accident.
Slip & Attorneys in Woodbridge, NJ
We put our decades of experience and extensive knowledge of personal injury law to use when we build a case for liability and damages. Since property owners can be sued for code violations or neglected repairs that were ignored, they can be pursued in a personal injury claim.
---
For a free consultation with the experienced Woodbridge slip and fall attorneys at our firm, call us now at (732) 709-4400.
---

Wrongful death $10 Million

Pedestrian Struck by Vehicle $1.1 Million

Motor Vehicle Accident $4.5 Million

Car Accident $9.3 Million

Car Accident $3.8 Million
What Clients Are Saying
Read Our Reviews
I was extremely happy with the outcome.

"Thanks to everyone for their hard work! I would definitely recommend them to anyone that would need an attorney to represent them."

-Vivian X.

Truly amazing & knowledgeable.

"Thank you so much to the team at Palmisano & Goodman, it has been a pleasure."

-Kiannette M.

He kept his word & guided me throughout my entire case.

"From the first day I stepped into Gregory Goodman's office I felt completely comfortable with him."

-Sam R.

Your firm truly earned and deserved the Super Lawyers title.

"

Very courteous, kind, professional & punctual with time and actions.

"

-Mark(us). H
Every Consultation Is Free & Confidential
Contact Us Today