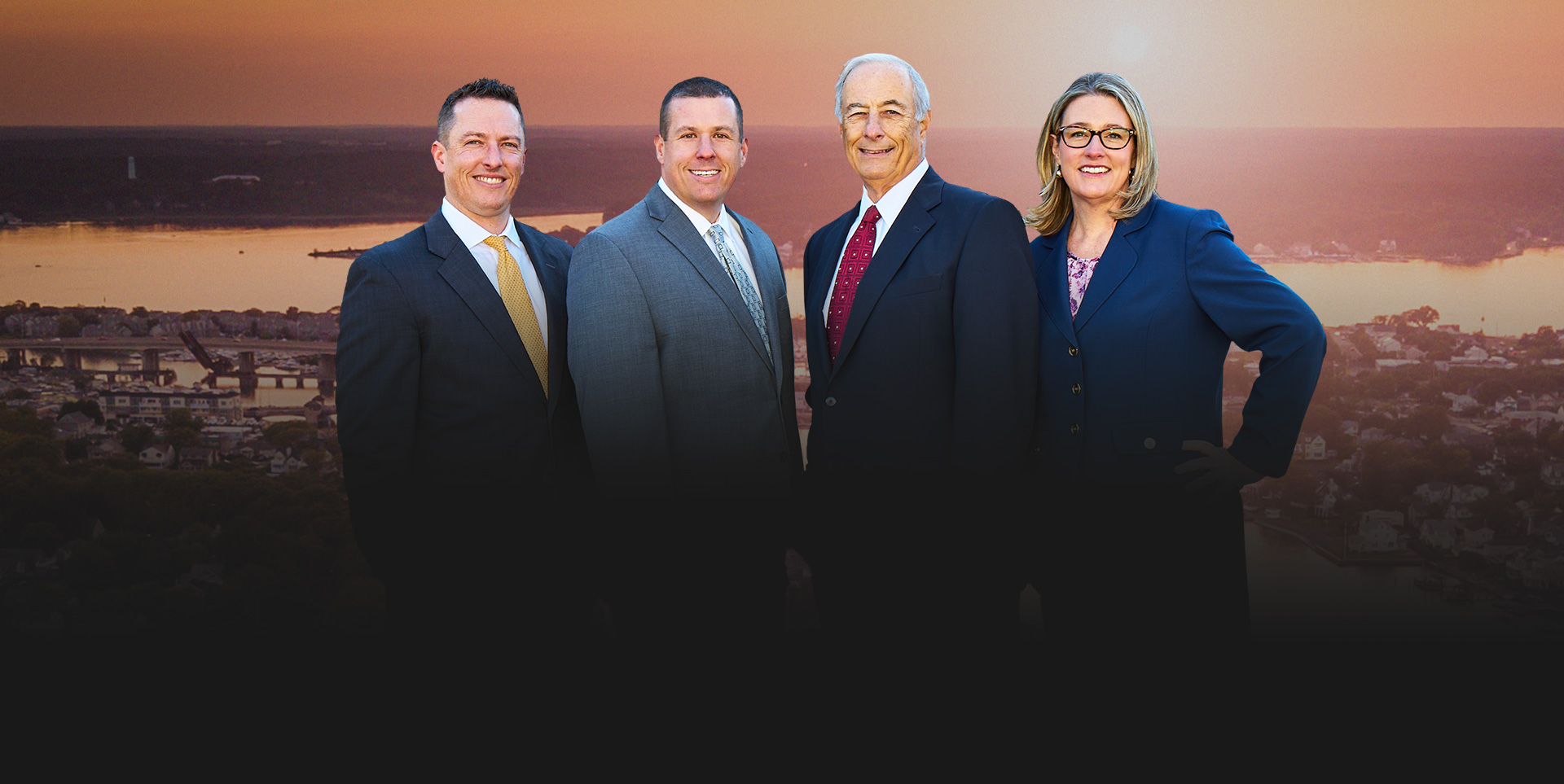 Woodbridge Personal Injury Attorney
Protecting the Rights of the Injured
If you have been injured as a result of the negligent, criminal or reckless actions of another individual, our trial lawyers are here for you. At Palmisano & Goodman, P.A., we have seen firsthand how difficult an injury is for victims - the rising medical costs, lost wages, and the physical pain that you deal with every day. Our team of Woodbridge personal injury lawyers is dedicated to helping you fight for full and fair compensation.
We have a long history of case successes and millions of dollars in verdicts and settlements for clients who have been injured in car accidents, truck accidents, slip and falls, dog bites, and workplace injuries, just to name a few. When you need professional and effective legal representation for your injury claim, Palmisano & Goodman, P.A. is the team you can trust.
Our lawyers in Woodbridge will personally handle each legal aspect of your case. We will not hand your case off to a paralegal nor will we treat you as just another case number. Our attorneys will offer you the highest caliber of representation and pursue the most favorable case outcome possible. With more than four decades of experience and a history of success, you can be confident in our ability to maximize your compensation.
Hiring the right lawyer can make a significant difference in the outcome of your case. Here are a few key factors to consider when looking for a personal injury attorney:
Experience: Look for an attorney who has experience handling cases similar to yours. They should be familiar with the laws and regulations that apply to your case and have a track record of success in achieving favorable outcomes for their clients.
Communication: Choose an attorney who is responsive and communicative. They should be willing to take the time to explain the legal process to you and keep you updated on the status of your case.
Resources: A good personal injury law firm will have the resources necessary to thoroughly investigate your case and build a strong case on your behalf. This can include access to expert witnesses, investigators, and other resources that can help support your case.
Reputation: Look for an attorney with a strong reputation in the legal community. Check online reviews, ask for referrals from friends or family, and do your research to ensure that you are working with an attorney who is respected and trusted in their field.
Fees: Finally, be sure to discuss fees and payment arrangements with any attorney you are considering hiring. Make sure you understand the fee structure and any other costs associated with working with the attorney before signing any agreements.
Hiring a personal injury attorney can provide a number of benefits if you have been injured in an accident, including:
Legal expertise: Personal injury attorneys have in-depth knowledge of the laws and regulations governing personal injury cases. They can provide valuable guidance and advice on your legal options and help you navigate the complex legal process.
Increased chances of success: Studies have shown that individuals who hire a personal injury attorney are more likely to receive a favorable outcome in their case compared to those who represent themselves.
Negotiation skills: Personal injury attorneys have experience negotiating with insurance companies and other parties involved in the case. They can help you maximize your compensation and ensure that your rights are protected throughout the process.
Access to resources: Personal injury law firms have access to a network of experts, including medical professionals and accident reconstruction specialists, who can provide valuable insight and support to your case.
Reduced stress: Dealing with a serious injury can be overwhelming, and hiring an attorney can help alleviate some of the stress and anxiety associated with the legal process. They can handle the paperwork, negotiations, and other details so that you can focus on your recovery.
---
Do not hesitate to contact our Woodbridge personal injury attorney to learn how we can help you.
---

Wrongful death $10 Million

Pedestrian Struck by Vehicle $1.1 Million

Motor Vehicle Accident $4.5 Million

Car Accident $9.3 Million

Car Accident $3.8 Million
Things You Should Share With Your Attorney
When you are filing a personal injury claim, it is essential that you are honest and straightforward with your attorney. This includes providing details about your personal life and your accident so your attorney can be prepared for all possible scenarios. The less surprises there are for your attorney, the better he or she can do their job in representing you.
Here are some important things that you need to share with your personal injury attorney:
Details of your injury: Give your attorney details about your accident and injury, including where it took place, who was involved, how severe you injuries are, and more. The more detail and evidence you provide, the better it will be for your claim.
Prior injuries and health conditions: Sometimes insurers will dig into a person's past medical records in an attempt to undermine their current claim. Provide your attorney with your full medical history so they can anticipate how the defense will react to your previous injuries.
Bankruptcy filings: If you are filing for bankruptcy, your creditors may come after your settlement or use your financial history against you. Let your attorney know about any bankruptcy filings so they can plan a strategy for you.
Criminal history: Although having a criminal past shouldn't prevent you from recovering compensation for an injury, it can hurt your case if you withhold this information from your attorney. The insurance company will likely run a background check to uncover any evidence they can use against you. Always tell your attorney about any misdemeanors or felonies so he or she can prepare accordingly.
If you are filing for divorce: Personal injury settlements may be subject to division during a divorce, so make sure that you inform your attorney. If your injury was the cause of your divorce, this may also factor into the overall compensation package for your claim.
Has anyone contacted you about your case? Tell your attorney if the liable party or their insurance company has contacted you and what your conversation involved. If they continue to message or call you, forward these inquiries to your attorney. Avoid discussing any details of your case without consulting your attorney first.
Motor Vehicle Accidents

Construction & Workplace Accidents

Premises Liability

Catastrophic Injuries

Wrongful Death

CRPS / RSD Claims
Why Palmisano & Goodman, P.A. Is the Right Choice
At Palmisano & Goodman, P.A., our Woodbridge personal injury attorneys are here to help you fight for fair compensation. We approach each case meticulously so we understand the big picture of a client's case and how their personal lives are affected by their claim. If you would like to discuss your case in a free consultation, feel free to contact our office.
Millions Of Dollars Recovered

You Don't Pay Us Unless We Win

Backed By 100+ Combined Years Of Experience

Client Satisfaction is Our Main Priority
What Clients Are Saying
Read Our Reviews
I was extremely happy with the outcome.

"Thanks to everyone for their hard work! I would definitely recommend them to anyone that would need an attorney to represent them."

-Vivian X.

Truly amazing & knowledgeable.

"Thank you so much to the team at Palmisano & Goodman, it has been a pleasure."

-Kiannette M.

He kept his word & guided me throughout my entire case.

"From the first day I stepped into Gregory Goodman's office I felt completely comfortable with him."

-Sam R.

Your firm truly earned and deserved the Super Lawyers title.

"

Very courteous, kind, professional & punctual with time and actions.

"

-Mark(us). H
Contact Palmisano & Goodman, P.A. Today!
Our Award-Winning Trial Lawyers Have Been Representing Clients Throughout the Local Community for More Than Four Decades