Woodbridge Rideshare Accident Attorneys
Uber & Lyft Accident Lawyers in Woodbridge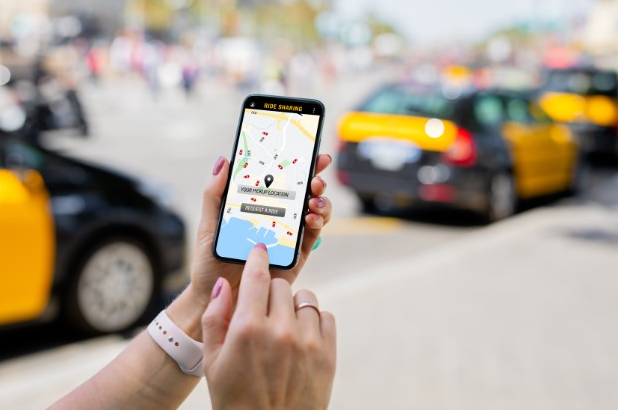 If you have been injured in a rideshare accident involving Uber or Lyft drivers, you should get a Woodbridge rideshare accident attorney from Palmisano & Goodman, P.A. at your side. With our years of collective experience and knowledgeable attorneys on staff, we are well-equipped to protect your interests and guide you through the process of seeking justice and compensation for your injuries. We can provide legal counsel to Uber and Lyft passengers, drivers, and third parties involved in a rideshare accident, like pedestrians or other motorists on the road.
---
Think you have a rideshare accident claim to file? Find out by calling (732) 709-4400 now.
---
What is a Rideshare Accident?
A rideshare accident is any car accident involving a vehicle registered under Uber, Lyft, or another ridesharing company. Although a rideshare accident is a car accident at its core, any resulting claim can encounter unique complications due to the involvement of a rideshare company. Our attorneys are here to help you make sense of your claim or lawsuit, no matter what parties are involved or who is liable.
Causes of Rideshare Accidents
Rideshare accidents can be caused by a variety of factors, including:
Distracted driving
Speeding
Driving while impaired
Inadequate driver training by ridesharing companies
Poorly maintained vehicles
Bad weather conditions
Unsafe street or highway conditions
Unfamiliarity with local traffic laws
Our Woodbridge rideshare accident lawyers can research and investigate your case to see what might have been the cause of the crash. The liable party could be the rideshare driver, another motorist, another rideshare passenger that was deliberately trying to distract the driver, or even the rideshare company. Although, Uber and Lyft have fought tough legal battles to ensure that drivers who use their apps are independent contractors and not employees. In general, it is difficult to pass liability upward to an employer for accidents caused by independent contractors.
Do Uber & Lyft Offer Insurance?
Uber's insurance policy provides coverage for those who have been injured in some rideshare accidents, depending on the cause and when the accident happened. The policy might cover up to $1.5 million per incident for death, bodily injury, and property damage of those involved. In addition, the company's policy might cover uninsured or underinsured motorist coverage, which can help cover medical expenses if another driver is at fault but lacks adequate insurance. Lyft carries an incredibly similar insurance policy, too.
Whether Uber or Lyft will provide insurance depends on when the accident happened, such as:
No coverage: If the rideshare driver was not using the app at the time of the accident, then Uber or Lyft will not accept any responsibility for what happened. The insurance policies of the involved parties will need to be used instead of anything held by the rideshare companies.
Some coverage: If the rideshare driver was using the app but had not accepted a fare, then Uber or Lyft can provide some insurance coverage. However, the rideshare driver's privately held auto insurance policy must be used first for the rideshare company to even consider offering its policy coverage for some damages.
Most coverage: If the rideshare driver was using the app and had accepted a fare, whether the rideshare passenger was in the vehicle or waiting at the pickup location, then Uber or Lyft can provide the most insurance coverage, up to the $1.5 million coverage mentioned above.
Get Our Help to File a Rideshare Accident Claim
If you or a loved one has been injured in an Uber, Lyft, or other ridesharing accident, our Woodbridge rideshare accident lawyers are here to help. With years of dedicated service and a deep understanding of laws governing all sorts of motor vehicle accidents, including those that involve rideshare companies, our team can provide aggressive legal representation to fight for your rights as an injured plaintiff.
---
Contact us today to learn more about our services and how we can help get you the compensation that you deserve by filing a personal injury claim.
---
Woodbridge Rideshare Accident FAQ:

Wrongful death $10 Million

Pedestrian Struck by Vehicle $1.1 Million

Motor Vehicle Accident $4.5 Million

Car Accident $9.3 Million

Car Accident $3.8 Million
What Clients Are Saying
Read Our Reviews
I was extremely happy with the outcome.

"Thanks to everyone for their hard work! I would definitely recommend them to anyone that would need an attorney to represent them."

-Vivian X.

Truly amazing & knowledgeable.

"Thank you so much to the team at Palmisano & Goodman, it has been a pleasure."

-Kiannette M.

He kept his word & guided me throughout my entire case.

"From the first day I stepped into Gregory Goodman's office I felt completely comfortable with him."

-Sam R.

Your firm truly earned and deserved the Super Lawyers title.

"

Very courteous, kind, professional & punctual with time and actions.

"

-Mark(us). H
Every Consultation Is Free & Confidential
Contact Us Today