Attorney Brian R. Goodman
Skilled Woodbridge Personal Injury Lawyer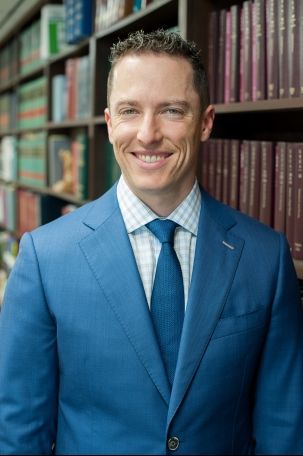 Woodbridge personal injury attorney Brian R. Goodman graduated with a B.A. from the Honors Program of Arts and Sciences at Boston College before returning to his home state to earn his J.D. from Seton Hall's School of Law.
Brian's outstanding legal work has earned a number of awards, including:
"Rising Star" - New Jersey Super Lawyers, 2017
"Rising Star" - New Jersey Super Lawyers, 2016
"Rising Star" - New Jersey Super Lawyers, 2015
"Rising Star" - New Jersey Super Lawyers, 2014
With extensive experience as a trial attorney, he strives to enforce safety standards and pursue justice for clients in his personal injury practice. He thrives on exposing wrongdoing, and demands accountability when responsibilities are ignored. He is a steadfast advocate for his clients, exceeding expectations and going the extra mile on every case he works on.
Outside the Courtroom
At home, the battle for safety continues as Brian's son and daughter jump on beds, off couches, and sprint toward sharp edges inside and outside the house at all times. He uses the endurance built chasing and playing with them to run half and full marathons with his wife across the country, and has been an energetic member of the CrossFit community for years. He enjoys a round of golf with family and friends, and will a play a pickup game of almost any sport when the opportunity presents itself.
Education
Bachelor of Arts in Psychology, 2001 - Boston College
Juris Doctor, 2005 - Seton Hall University School of Law
Bar Admissions
Call (732) 709-4400 now to discuss your legal matter with our Woodbridge personal injury lawyer.